Interested in working to support Joe Biden and Democrats up and down the ballot in November? Here are some great communities to join and content to use!
Joe Biden for Maine on facebook
Cover Photo

Update Your Avatar
Supporter Videos
We need voters to tell their stories and show their support for Joe Biden, just like Maeghan!
Personality Voting Quiz
We're in one of the most consequential elections of our lifetimes and we want to make sure you're prepared to vote! Complete the Biden-Harris Personality Quiz and we'll help you pitch a way to vote this year.
Take the personality quiz here!
Voting graphics
Make a plan to vote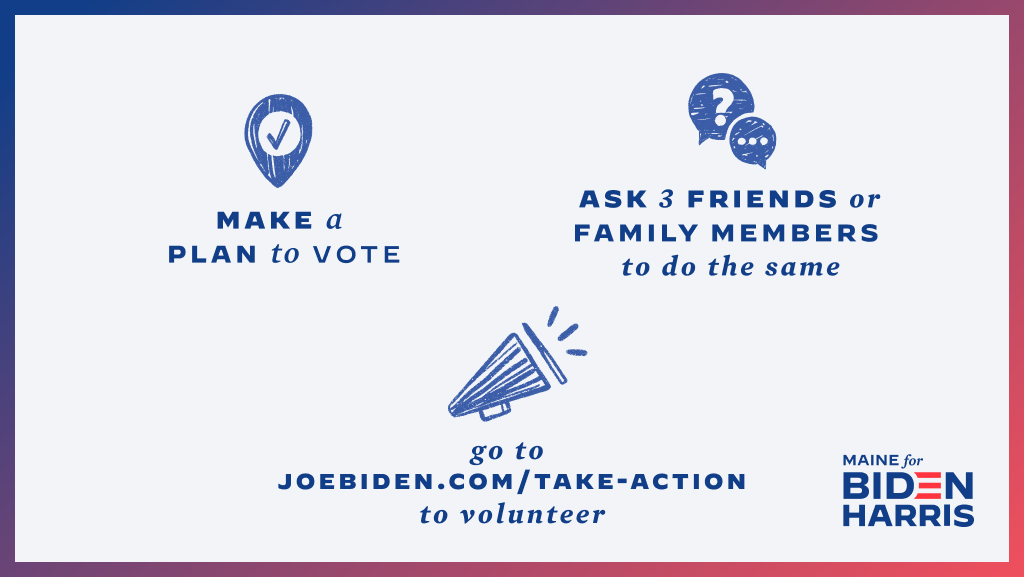 Vote Early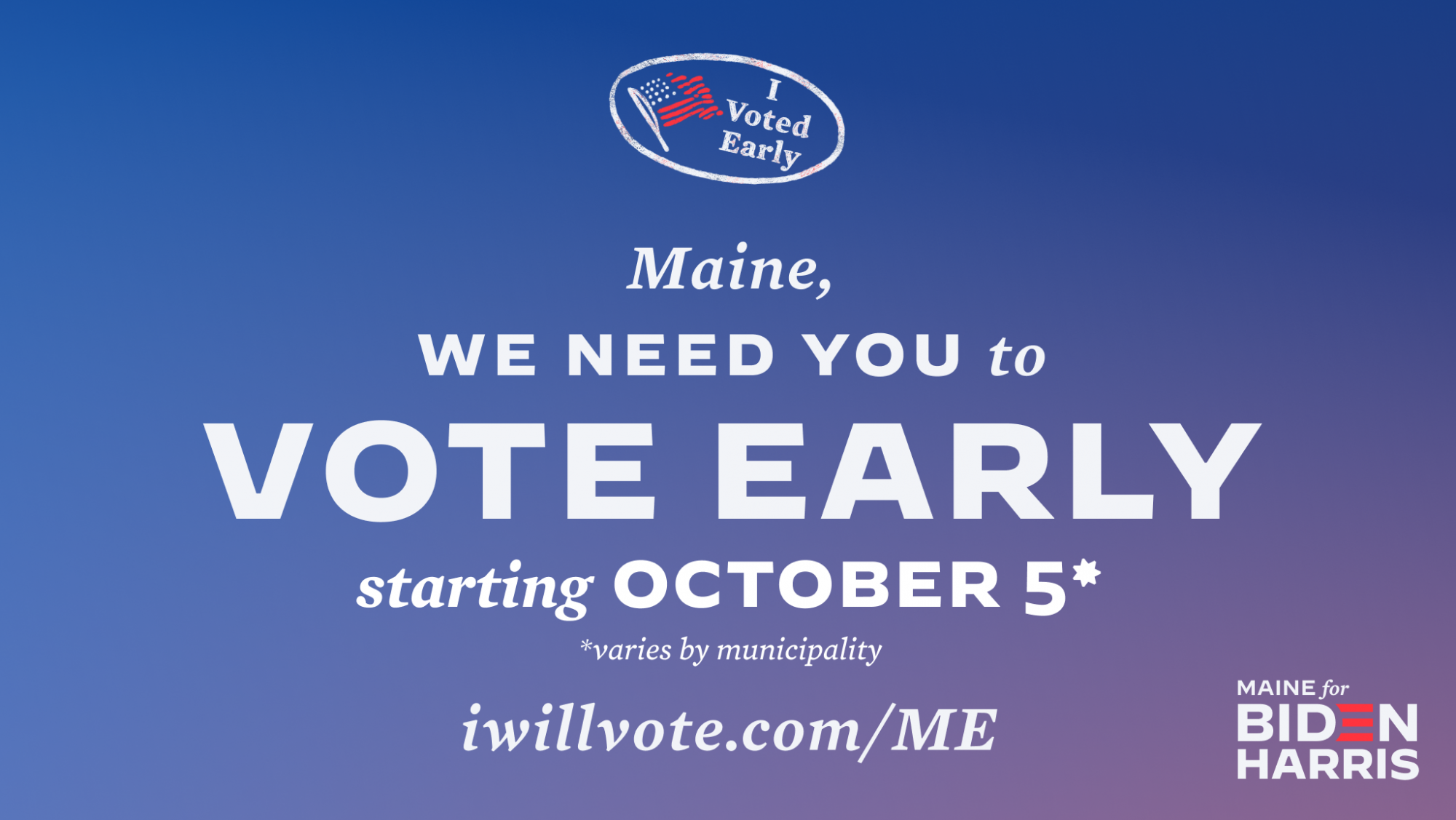 Voter Hotline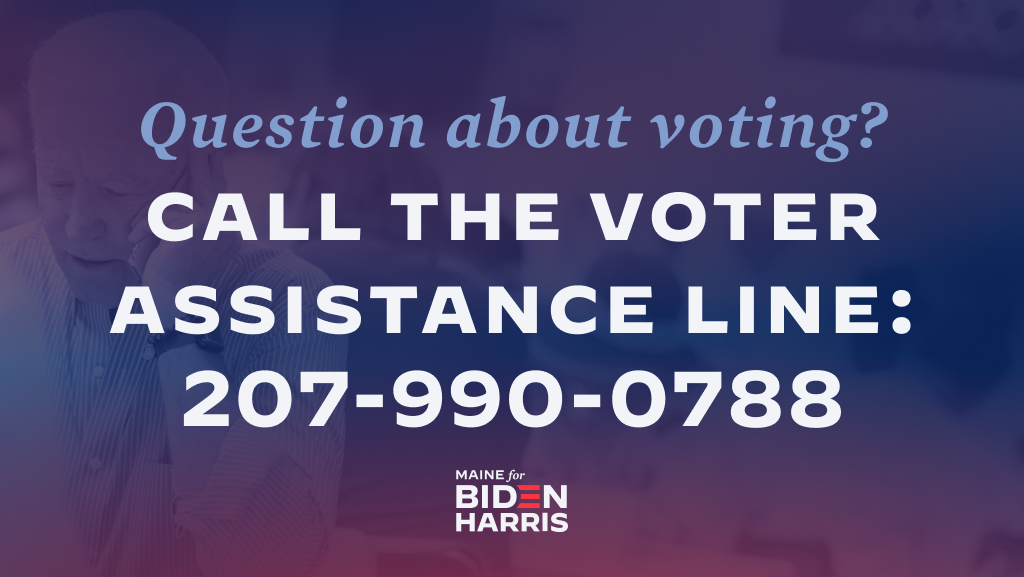 I voted early!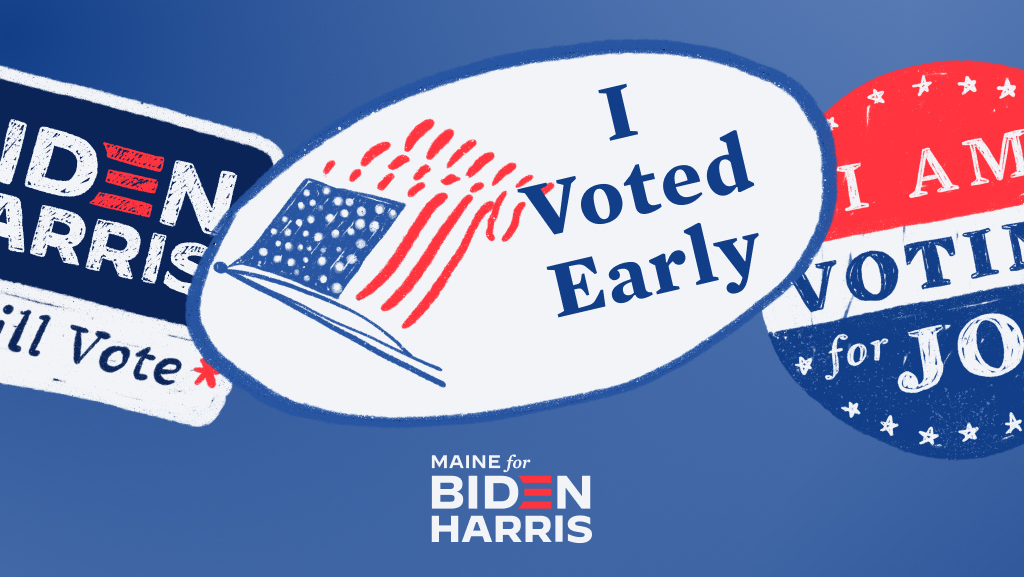 It's election day!
Please post this graphic on Tuesday, November 3rd!