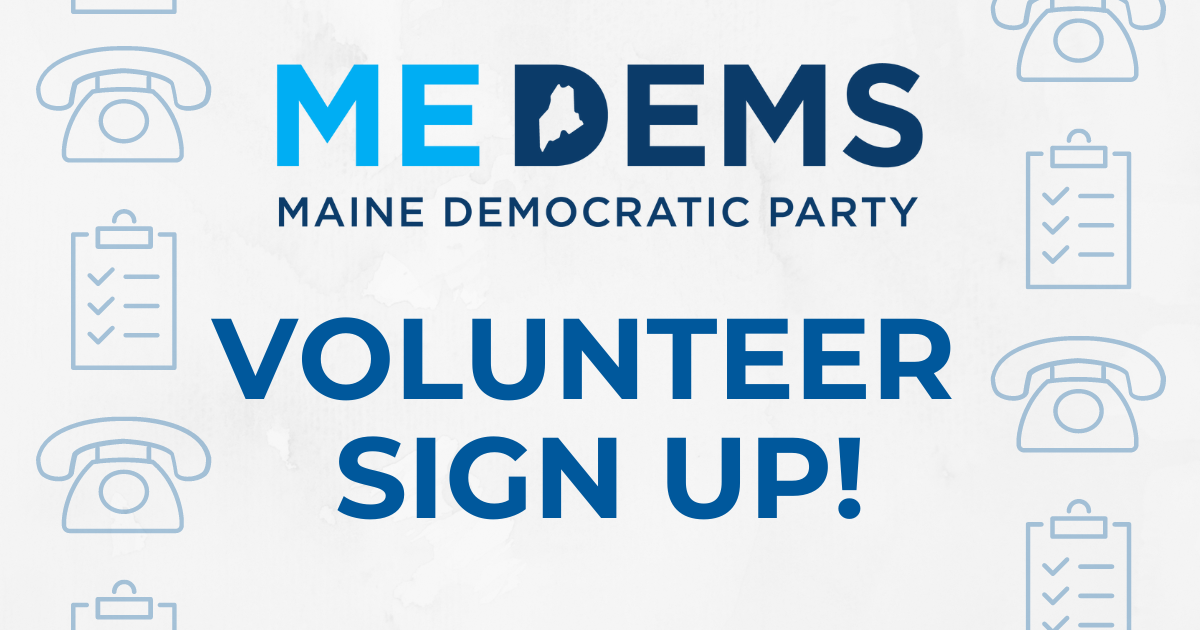 There are many opportunities to get involved in the Maine Democratic Party, but if you're new to Maine, new to the Party, or just a new voter, here are our top suggestions:
Join the Maine Dems Email List! Email subscribers get regular updates about upcoming events, political news, volunteer opportunities, and more! We send a statewide e-newsletter every other Tuesday and share other intermittent updates on a regular basis.
Join Your County/Municipal Committee! The Maine Democratic Party has active Municipal and County Committees. If you are looking for a way to get involved, this is a great place to start! These local Committees work closely with us on volunteer projects and carry out grassroots organizing work in their communities.
Check Out our Event Calendar! We host a wide range of events: from social gatherings, to voter outreach events, to trainings, and more! We update the calendar regularly, so check back soon for additional offerings.
Scroll Down for Even More Ways to Get Involved! There are even more ways to plug in. See below for special statewide opportunities.