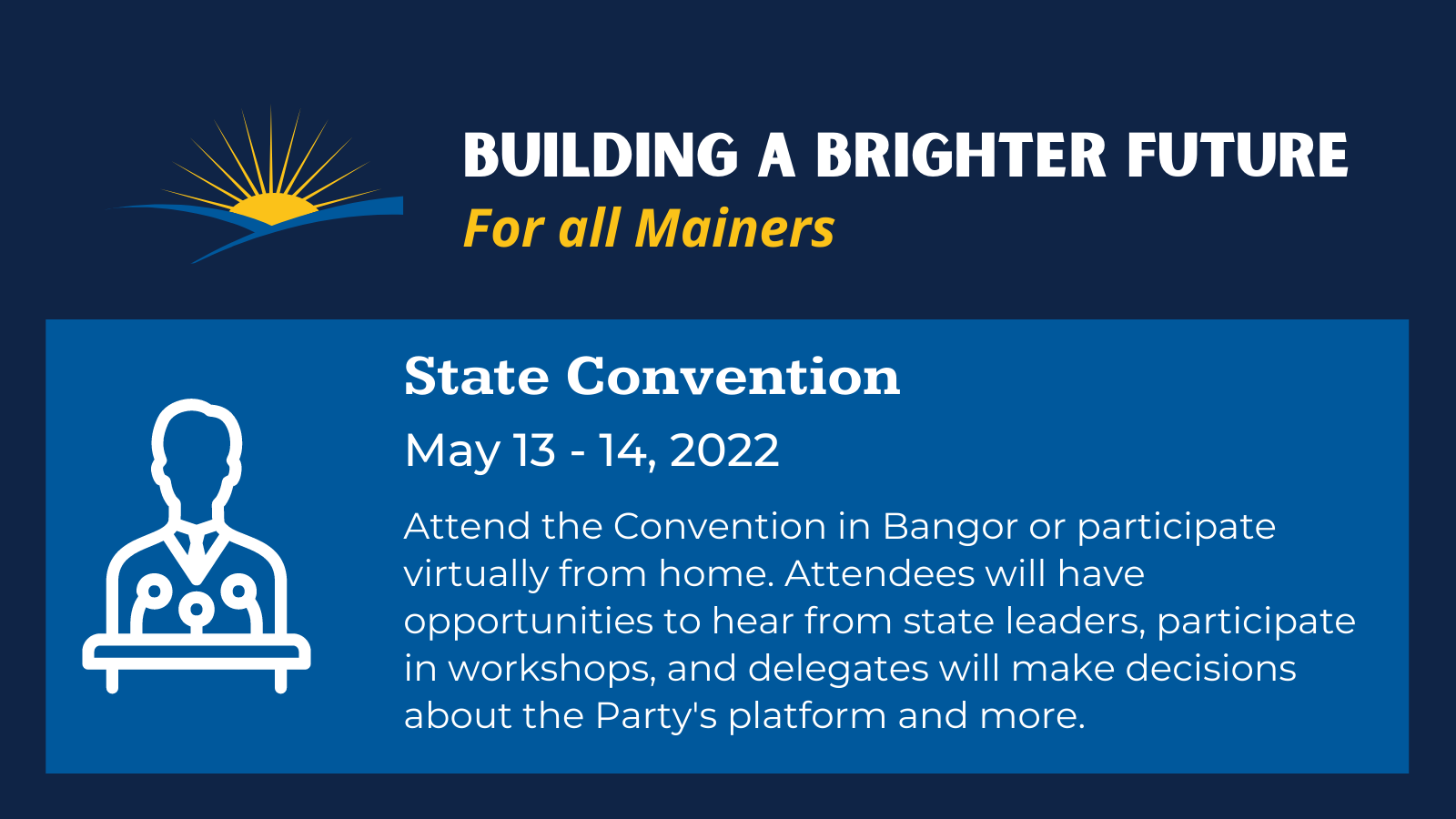 Join us at the 2022 Maine Democratic State Convention!
Where? Destination: Bangor, Maine!
When? May 13-14, 2022
Every two years, thousands of Dems from all corners of Maine come together to shape the future of the party. It's an incredible weekend combining important decision-making and powerful community. This is the Democratic State Convention. And you don't want to miss it.
If you're new to the State Convention or need a refresher, here's an overview for you.
Who goes? Dems in Maine! That includes politicians, candidates, folks who were elected as State Delegates at Municipal Caucus, County and Municipal Committee members, activists, organizers, and more. In other words, YOU!
What happens? A lot!
Delegates elect their County's representatives to the Democratic State Committee, the governing body of MDP. They also debate and vote on amendments to the Maine Democratic Party Platform (our core values) and Charter (the rules that govern our internal Party matters).
All attendees get to hear from top politicians, candidates, and major national figures, as well as representatives from important progressive organizations.
There's also an incredible range of workshops on best practices, cutting edge findings, and critical skill development to help you get Dems elected up and down the ticket.
And there is homecoming. At State Convention, everywhere you turn, there are good folks committed to making Maine more blue, more just, more kind. It's a remarkable place to be.
We will continue to update this page with additional information, logistics, a sign-up link and more. Check back soon for details or email us at info@mainedems.org with questions.