Welcome to 2018, Maine Democrats – this is our year, and victory starts here. 
Victory starts now.
To see a list of caucus locations, check out our caucus directory.
On Sunday, March 4th, Democrats across our state will gather to kick off the 2018 election campaign at our Democratic caucuses. Our caucuses this year will be a unique opportunity for you to gather with fellow Democrats in your community, find out how you can get involved, and join our #VictoryStartsHere statewide virtual rally.
On March 4th, we rally together to make clear why we are Democrats and what we are fighting for. We need you there to build momentum and lay the groundwork for victory.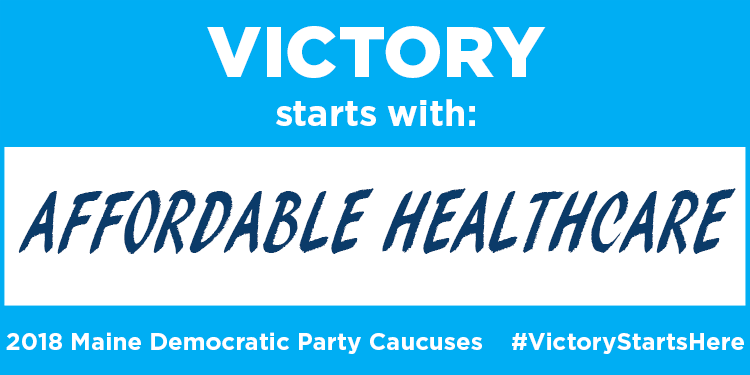 We hope that you'll join this effort and help share the excitement by bringing your Democratic neighbors and friends with you. In every corner of Maine, we're asking caucus attendees to make signs describing what Democratic victory means to them and to share their caucus signs on social media through #VictoryStartsHere. Together, let's share our party's positive vision for Maine.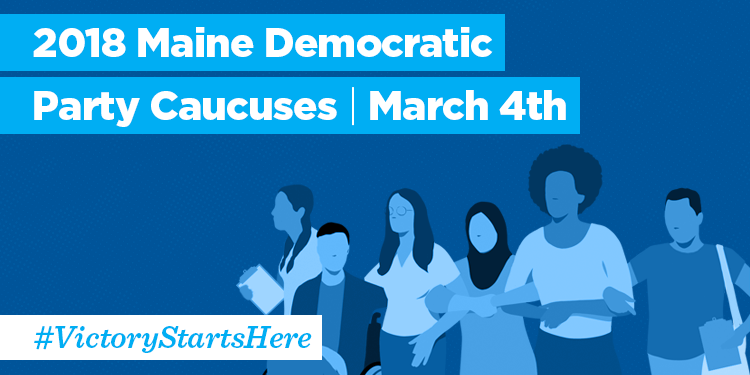 Our party grows stronger when more people like you get involved. By bringing together Democrats from every corner of Maine, we create a movement. By coming together, we can build a state where everyone has a fair shot at success. The movement needs you — stand up and be counted on March 4th.
Whether you have never attended a party caucus before or have caucused many times, please join us this year to help make our shared positive vision for Maine a reality.
You are the heart of the Maine Democratic Party. Victory starts here, with you.
To see a list of caucus locations, check out our caucus directory.
Want to learn more about our caucuses? Browse through our FAQ for more information!
Contact us at caucus@mainedems.org with any questions.