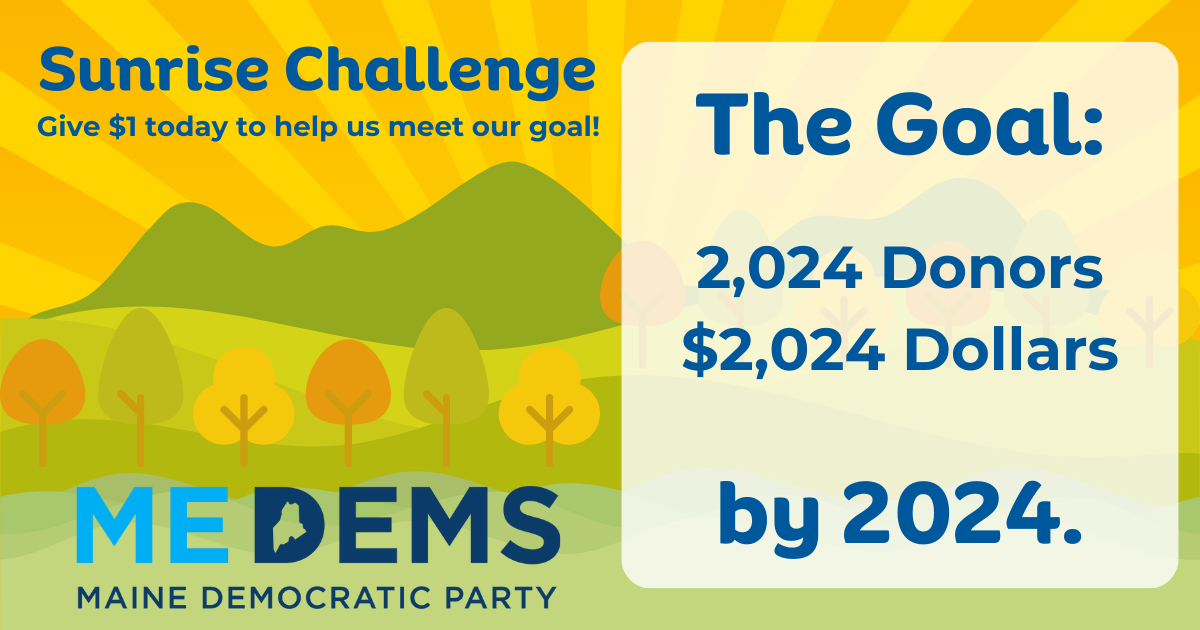 Welcome to the Sunrise Challenge, which is our goal of raising $2,024 dollars from 2,024 separate donors before January 1st, 2024.
There is less than one year left for us to help Democrats win up and down the ballot in 2024.
We're making great progress, but there's still a lot left to do to protect & expand our State House majorities, keep ME-02 blue, and put a Democrat back in the White House, and we need your help to make it happen!
Now, we're asking you to donate just ONE DOLLAR to help Democrats run and win in 2024.
When Maine Democrats win, everyone wins, so as a sign of gratitude to everyone who contributes to the Sunrise Challenge, one person will be randomly selected to win some Maine Democratic Party swag.
Thank you for your support for MDP!